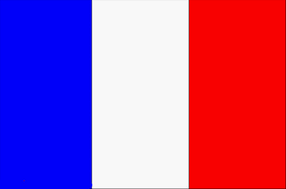 Francia fue uno de los más fuertes potencias militares tras el estallido de la Primera Guerra Mundial Su infantería disciplinada y británico con influencias tecnología hizo que las naciones europeas más prolíficos. Sin embargo, su falta de preparación y los gastos militares en la Línea Maginot les costaría 
dinero
 para fortificar y armar a sus tropas con el equipo suficiente para poder cumplir con el 
alemán
 invasión.
Frances falta de preparación y sobre la confianza en la Línea Maginot les costó muy caro. El alemán invasión de los Países Bajos en 1940 fue pensado como un 'bluff' a la francesa. No fue sino hasta tres semanas después, cuando París fue sitiada y tuvo que ser entregado a los franceses que habían subestimado Alemania . Sin embargo, la Francia Libre se levantó y luchó junto a los aliados en numerosas campañas para el resto de la guerra.
France's power lies in its infantry; disciplined and well-equipped. Their artillery makes them a favorite for defensive play, but their aircraft and armor are too weak to combat most other enemies.
Infanteria
Edit
Transport or Procurement
Edit
Artilleria
Edit
Light Armored Vehicles
Edit
Self-Propelled Guns
Edit
Ad blocker interference detected!
Wikia is a free-to-use site that makes money from advertising. We have a modified experience for viewers using ad blockers

Wikia is not accessible if you've made further modifications. Remove the custom ad blocker rule(s) and the page will load as expected.